Context
Webina Labs is one of the leading Web Development, Application Development, Graphic Designing, Content Marketing, Digital Marketing, and Video Marketing Company in Hyderabad, India.
We have helped small, medium, and large business organizations to create their Branding experience through Graphic Designing, Web Development, Application Development, Content Marketing, Digital Marketing, and Video Marketing.
We provide services broadly in 3 Areas- Brand Strategy, Brand Design, and Marketing Communications.
Based on your Long term/ Medium term/ Short term requirements and budget, we tailor-make, customize, and bundle our different services for you.
We provide services to clients all over India.
We have provided services to our International Clients in UK, USA, Dubai, Nigeria, etc.
MESSAGE FROM THE CREATIVE DIRECTOR AND FOUNDER:
---
I heartily welcome you to Webina Labss. We are proud to be based in the state of Telangana, India which has gifted some iconic brands to the world like Aurobindo Pharma, Bharat Biotech, Dr. Reddy's Laboratories, ETV Network, GVK, Microsoft India, Tata Business Support Services, Tata Advanced Systems just to name a few. I'm Raj Sekhar Saha Choudhury, a senior software and system engineer based in West Bengal - India. From an early age, I have seen the thrills and challenges of running a successful business. I always aspired to follow my role models of successful entrepreneurs.
Designing isn't just another job for me! It's my love & soul, and that reflects at our workplace too. If you want to mix amazingness with quality and quantified output, you are at the right place! Colors have always fascinated me, and it is for this reaosn that I feel that the intelligent use of colors in Design and advertising gives brands an extra edge.
Yes, I work with clients as if they are my next big Brand launch, I don't back down on designs, I don't compromise on quality, I don't think anything more than making your brand NUMBER 1 in your industry. That's how I design the BEST quality works from my doorstep. It's not just me who claims these words, all our previous 1000+ associations (clients, employers) have proudly appreciated my designs to the fullest.
Apart from the intrinsic satisfaction of creative pursuit, my greatest accomplishment of the last 6+ years has been the growth of my clients' business profits, creating successful brands for my clients.
We practice a Brand Strategy of Extraordinary, a Design of Wow, and an Advertisement of Excellent, only when it helps our clients increase profits.
We have put a great deal of effort into our employees and learning work culture which allows us to meet or exceed our client's expectations. We believe in democracy for ideas in India. In our organization, an individual with 25 years of professional experience is not reluctant to learn about design from an individual with just 2 years of experience.
It's a delight to us that customers becoming aspiration and being conscious of how much they're spending isn't the minimum common denominator any more. This has allowed for a variety of unique brands to offer new value propositions.
We are living in exciting times where Facebook, YouTube, WhatsApp, and Instagram have added the greatest disruptors, which we utilize actively to elevate the business growth of our clients. We require all of our clients to maintain a 12-month marketing calendar to track the effectiveness of our campaigns, and also to calculate Return on Investments.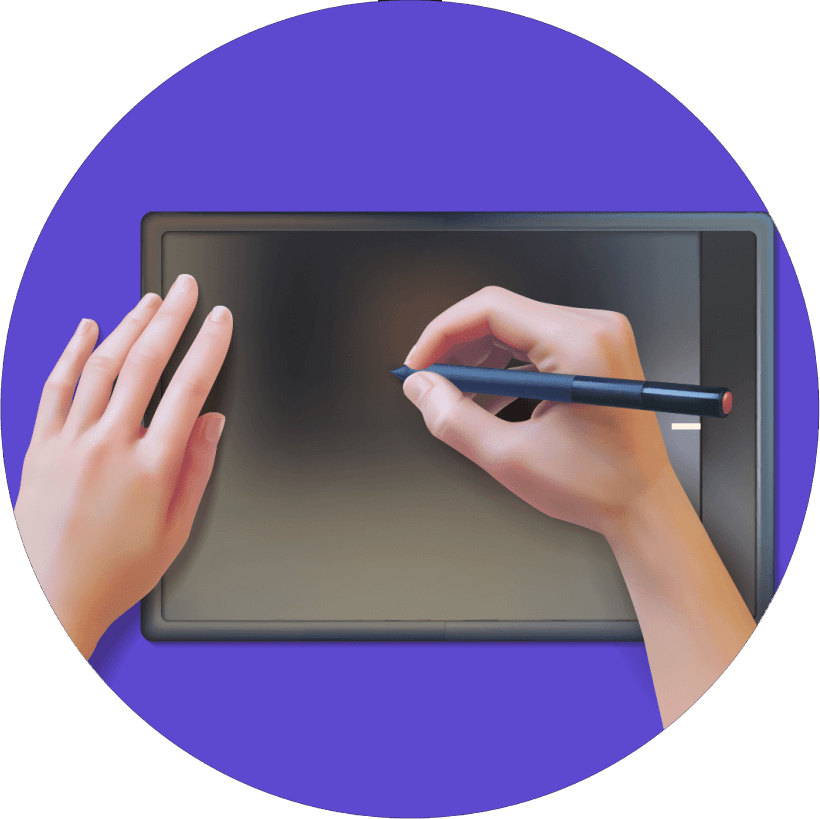 A CREATIVE TEAM OF UNIQUE MINDS.
THIS INVENTS NEW IDEAS FOR
---
YOUR BRAND BUSINESS…
The world is rapidly changing, and people's tastes are evolving in step with technology. So what's the point of using boring old designs for your business? Creativity is all about innovative thinking. Webina Labss has thus emerged to bring revolutionary design ideas that have now come to you right at your doorstep.
If your business is unique, why use old designs when so many are available in the market? Excel & speak aloud your business through Webina Labs's Creativity produces maximal success.
WHAT WE DO?
If you are looking for an expert team for Graphic Design, Web Development, App Development, Digital Marketing, and Content Marketingwho can suggest you the best solution for your requirement, then working with our team would be a good start, & everyone knows the start is half the work done.